Join our founder, Cat Matlock, as she shares her deep anatomy knowledge and understanding of unwinding chronic pain and tensional patterns in the body, breathing practices to stabilize and increase prana energy, and meditation/mindfulness practices for healing the brain. Cat is a Trigger Point Therapist (since 1993) and has spent her entire career studying how to relieve pain in others and how to teach people to relieve their own pain through the use of therapy balls, foam rollers, and yoga for strengthening and flexibility. Her approach is unique in that it weaves her knowledge of trigger points into the rolling practices. Cat is now adding to every class breathing practices and meditation/mindfulness practices to more wholly address the imbalances that human life brings.
This class changes its focus about every month and you can catch what's happening by checking our Facebook Page every Tuesday.
Class Times
About Cat Matlock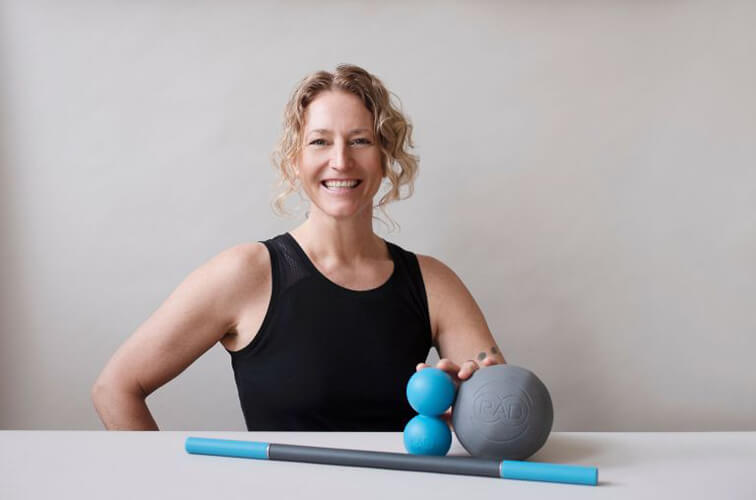 Cat Matlock has been a student and practitioner of yoga since 1988 and began teaching yoga classes in 2001. Cat is a licensed massage therapist, since 1993, and has devoted her career to the study of anatomy and Trigger Point Therapy to relieve chronic pain and discomfort in the physical body. She has taught in various yoga teacher training programs and was a highly regarded instructor of Kinesiology (the study of how the body moves), Integrative Massage, and Yoga at the Asheville School of Massage and Yoga until she resigned to begin the West Asheville Yoga studio.
Cat now runs the studio and her prenatal yoga teacher training program, "The Sacred Journey to Motherhood" and offers continuing education courses for massage therapists as well as teaches regular yoga classes, therapeutics, and workshops at her home studio.
Cat leads classes in her signature style of therapeutics called "Rolling Therapeutics" in which she incorporates her 20 year study of massage and trigger point, self massage with foam rollers and therapy balls, and yoga. Cat recently participated in an Advanced Therapeutic Yoga training with the Integrative Yoga Therapy School led by Joseph and Lillian LePage.  She is a lifelong student of chanting sanskrit mantras, and has studied with Sri Swamini Mayatitananda, the late Namadeva (Thomas Ashley-Farrand), and Vedic scholar, Dr. David Frawley.
Please visit Cat's website at CatMatlock.com
Cat's class schedule